Looking for custom video solutions for your organisation or church?
We can certainly help! Take a look at our showreel below, and get in touch to discuss your requirements with an experienced member of our team...
Welcome to Sanctus Media
Unlimited possibilities without hassle.
We hope that we can be of service to you. Please feel free to look about our site and learn more about what we do, and how we can hopefully help you in your next project. If you can't find what you're looking for then please don't hesitate to contact us.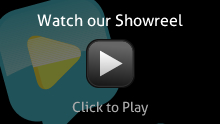 A Little About Us...
Sanctus Media is a specialist media company, primarily serving the church and charity marketplace in the UK. Our services, however, are used in a variety of settings all around the world.
Although multimedia is our speciality, we also offer services in bespoke internet solutions, mobile communications (SMS, MMS etc) and e-commerce services. We also have a rich experience in preparing, planning, organising and running conferences and worship services. Click here to learn more about our company »
Sanctus Media Store
The Sanctus Media online store boasts a range of entertaining, informative, and worship-based products for all. Selling material on behalf of our clients, as well as items produced and published in-house, we offer a variety of DVDs, books, music, downloads and more... Browse our store »