Bo'ness Salvation Army
Expertise
Video
Client
The Salvation Army
Date
December 2014
Technology
FCP, After Effects, Photoshop
Running Time
05:12
Aim
To create a video showing the life of the Bo'ness Salvation Army Church, highlighting its work and its ethos.
What we did
We met with church leaders and talked through the initial idea. As a national organisation we worked to create a visual style that was sympathetic to the corporate brand. Over a number of weeks we filmed various groups as they took place. We used this footage to create animated titles in After Effects. These were then edited together in Final Cut Pro.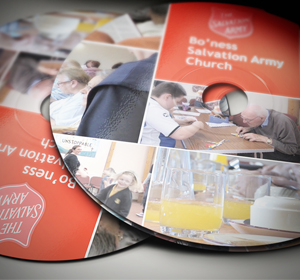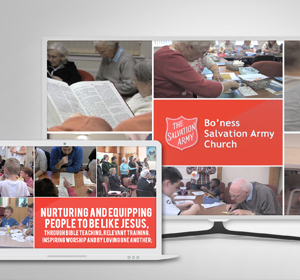 Outcome
The finished video is exported to various formats: HD version, YouTube and a version for using with presentations.