Battle of Jutland Commemorations
Expertise
Live Streaming, Print, Video
Client
Queensferry Ambition
Date
June 2016
Technology
Wirecast, InDesign, Premier Pro
More than 100,000 men aboard 250 ships engaged in the Battle of Jutland, which was fought over 36 hours between 31 May and 1 June 1916.
In that time, more than 8,500 lost their lives.
The British naval fleets sailed from their bases at Scapa Flow and Rosyth to attack the German High Seas Fleet which had ventured out from Kiel and Wilhelmshaven.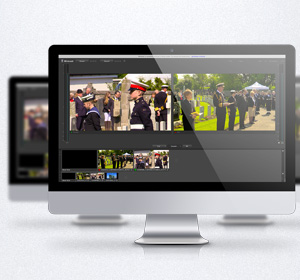 We live streamed the service of remembrance from the cemetery to a large screen based at the Hawes Pier. The events at the Hawes Pier and pre-recorded interviews were also shown on the big screen. We designed leaflets for the event and produced a DVD of the days activities.