4 Nations Play Symposium
Expertise
Video
Client
Scottish Government
Date
March 2014
Technology
FCP, After Effects, Photoshop
Aim
To create videos to be shown at the 4 Nations Play Symposium that the Scottish Government hosts. This involved filming 2 well-known personalities in the play sector and shown to delegates. We also created a video montage using existing footage looped in the background during the conference.
What we did
We filmed Pat Kane and Judy Murray responding to questions. We also filmed Judy Murray teaching one of her play sessions to a group of primary school children. Using After Effects and Final Cut Pro we created titles and edited together the interviews. Production music finished off the work and provided a layered background.
Outcome
The finished video was exported to various formats. An HD version, a YouTube version and a version for using with presentations. The files were also mastered for DVD.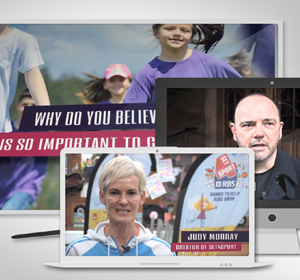 <blockquote>
<p>They all look brilliant. The symposium was brilliant and everyone loved the DVD</p>
</blockquote>
<p>Deborah Gallagher<br />
Early Years Division, Play and Parenting Policy</p>