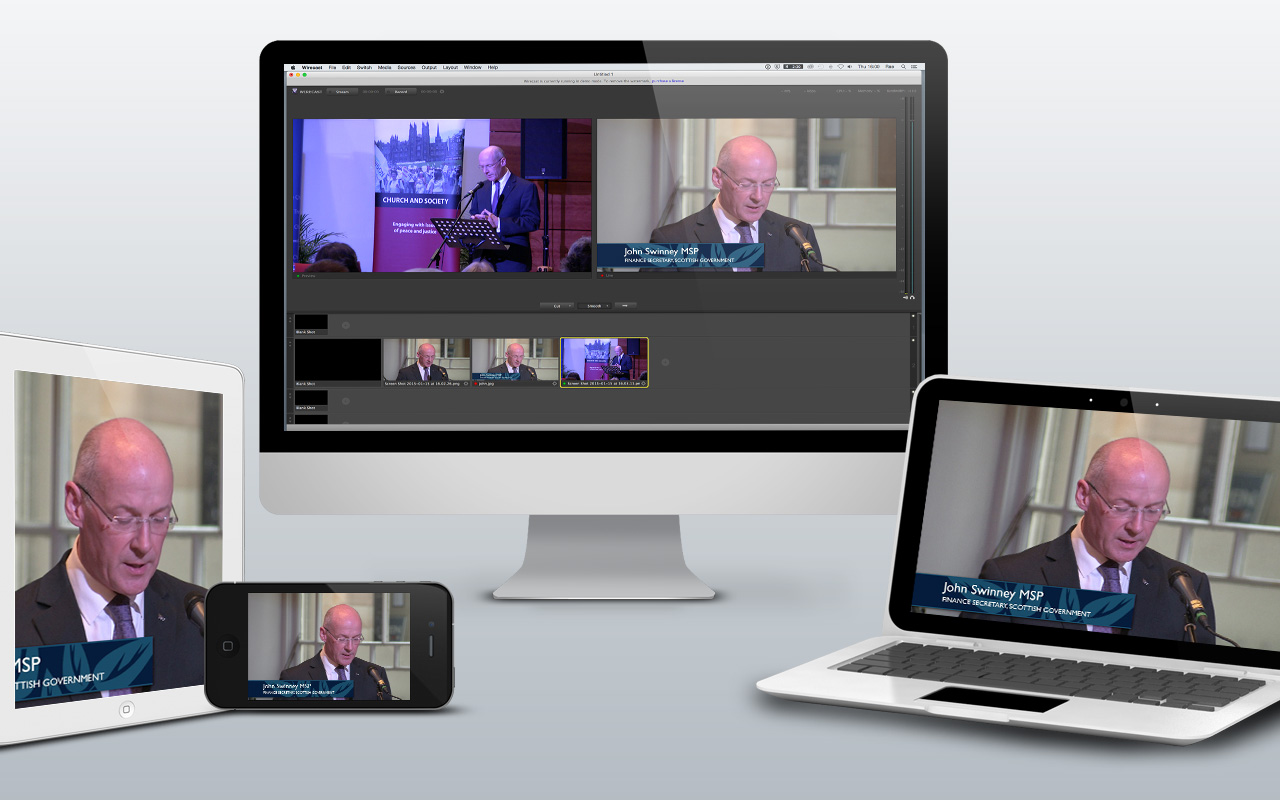 Live Streaming
Allowing viewers from your local community, across the country or around the globe to tune in to your event -- live -- over the internet, or on their smart phone has never been easier. We can help you film and live-stream one-off events or regular activites, like worship services, or club acvitities.
Watch Anywhere
Watching a live event doesn't mean having to be confined to your Living Room. By using the latest streaming technologies you can watch our live-streamed events on your mobile phone, tablet device, or set-top box, and as long as you have a good 3G or 4G mobile phone signal you can watch from practically anywhere. We can even sort you out with satellite devices if you need remote connectivity!
Simple
Got a smart phone of some kind with a camera? Then the chances are high that you can start live streaming directly from your phone and a wi-fi connection. For a more robust solution we can advise on, or come to you equipped with high quality HD kit to capture your event in crisp detail.
Ad Hoc Events
In these days of 12-month contracts for just about everything it's hard to find a good deal for a one-off event. We might just be the right solution for you, with our on-demand servers and endlessly scalable infrastructure. Whether it's one minute, an hour, a week or more we can offer you a tailor-made package.